healthcare, hospitals and homecare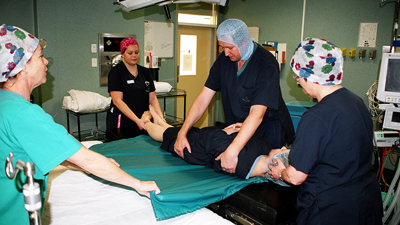 Implementing a Safe Handling Programme
If your hospital or healthcare facility is considering developing or refining a comprehensive safe patient handling programme to prevent injuries to your staff and patients or residents, then we can assist you in each step of the process to ensure its effectiveness and sustainability.
Effective programmes require review and risk assessment of the organisations' systems for moving and handling, policy and programme planning , assessment of the workplace culture and environment ,trial and purchase of required handling equipment; defining roles and responsibilities of trainers and/ or champions in safe handling, and embedding monitoring and evaluation into the process.
Our Safe Handling programmes are based on international research and in accordance with the ACC Moving and Handling Guidelines, the Discomfort, Pain and Injury Programme and the N.Z Manual Handling Code of Practice.
Patient Moving and Handling Training
Our practical and interactive safe handling workshops are tailored to your staff's specific handling requirements.
We provide moving and handling training for surgical centres, general medical, hospices, home care, medical training faculties, aged care, rehabilitation and disability services.
We assist your staff to understand how injuries happen, and how to reduce the risks to their patient and themselves by applying safe handling principles to all their moving and handling tasks.