manufacturing and construction
---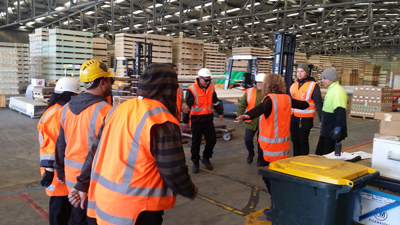 One third of all injuries in the workplace are attributable to manual handling resulting in significant periods of time off work with large financial costs to the company, increases in ACC levies, in addition to the often huge personal costs to the injured person.
Some injuries occur from lifting heavy loads or awkward positions, but many are cumulative resulting from repetitive movements and poor posture habits. This is why its important to undertake a thorough risk analysis to put in place a tailored, practical and sustainable risk management programme that will effectively manage your manual handling risks.
Preventing injuries in the workplace
Research confirms that injury prevention programmes require company commitment to risk management and staff buy in, to achieve a sustainable change in handling practice with associated reduction in staff injury rates.
We assist you with analysing the manual handling risks associated with your work processes to identify the causative factors so that they can be effectively managed to enhance your workflow.
We involve your staff in this process, which raises their understanding of their risks so they can take ownership of the risk management solutions
With this information we develop a training package that is tailored to your organisation's specific handling requirements. This can be utilised for induction training and for toolbox meetings and updates.
Our workplace physiotherapists will also provide you with a Warmup and Stretch programme that is customised for your staff's work type. The Warmups include correct body positioning for all their manual handling tasks so they can safely transition into their work using the proper handling techniques.
As result you can expect a reduction in your staff injury rate, increase efficiency in your work processes and improved staff morale.